How much does it cost to get a custom frame for your art? If you don't want to spend too much, then you should consider buying frames online. There are plenty of options out there, but where can you find the best prices?
When it comes to framing your artwork, you have a wide range of choices. From simple black frames to elaborate gold ones, you can choose from a variety of materials and styles.
The price of these frames also varies depending on their size, material, design, and other features.
You can save a lot of money by shopping around for the best deals on custom frames. In addition to looking at the price, you should also look at the quality of the frame. This means checking the thickness of the glass, the type of wood used, and whether they offer free shipping.
There are so many options available for picture frames at Target, so let's get into the choices available and what the best things about them are for your wall art or photographs!
Target's main picture frames are used as ornaments to display photos. The single image frames are one of their most commonly purchased frames. This kind of picture frame can be placed on tabletops or shelves. Just as you'd expect from at least a standard framing choice.
Frames are great for protecting artwork. Target has a range of poster frames available that are sturdy enough to hold large paintings or photos. They also help to elevate and protect the pieces that you'll be hanging, helping to improve the overall appearance of them when hung.
A multipack is a collection of frames that come together to create an entire picture. You can mix and match different styles and colors to give your space a cohesive look. This type of frame improves consistency within your artworks that are hung.
Target's shipping is always free, so you can choose your order and pick it up the very same day. Then switch to curbside drive-up in the target app.
If it is delivered, the driver will leave your order right by your doorstep. You can start your membership at checkout or pay 9.99 per delivery if that's something you'd also be interested in, especially if you're a regular customer.
They also have a range of shapes and sizes available for their frames, including a rectangular picture frame that can be used for showcasing your favorite pictures. Their slim frame has a slim border in a black matte finish, this choice is quite popular amongst their sales.
Target also sells glass windows that protect your pictures from dust and damage along the way. These frames typically have Sawtooth backs that make it easy to hang and protect the back of the frame better.
Pros
That will be sure to do the job and support your wall pieces for a very long time.
And it's also free!
In so many sizes.
 Cons
Frames are not that exciting.
Frame bridge offers such a large variety of fantastic frames for artworks, prints, photographs, and so much more! And they provide a service that is less overwhelming to find the right frame for you.
They have a service that enables you to upload your chosen photos of prints, or you yourself can send a piece in, and they'll flat box it for you! They do also have an app to do this, however, it isn't necessary to get the job done.
One of their most popular pieces is the black frames with white lettering and a matte finish. The photos in these frames are printed onto archival paper using high-resolution printers.
And you don't need any additional framing because their framed photos look great! It is also so easy to order online, and you get free shipping, which is always a plus.
The company also offers special design services that aid you in selecting a frame itself or to hang on your gallery wall. They can send you up to four designer frame samples so that you're able to pick them up in person, and this will usually come to around $200 in total.
If you want a simple service for regular people who need to order multiple frames for a gallery installation, this is your best bet! This is the best option for ordering many frames for a gallery installation.
The process and overall service have been simplified to make the job easier and more satisfactory.
Frame bridge offers the frame for both original artwork and digital photos, for flat fees. The ordering process is simple and straightforward, but the quality is very high, with well-built frames that are attractive and easily hung.
If you get a damaged frame, Frame bridge customer service responds quickly to fix the issue at no additional charge.
Frames go beyond simple borders. You can choose from many materials and styles, and the price range starts at $39. The company can also actually frame objects too, such as buttons or jerseys, provided they are less than 3/8″ deep.
Pros
For your convenience.
At no extra charge.
In exciting styles and color options.
 Cons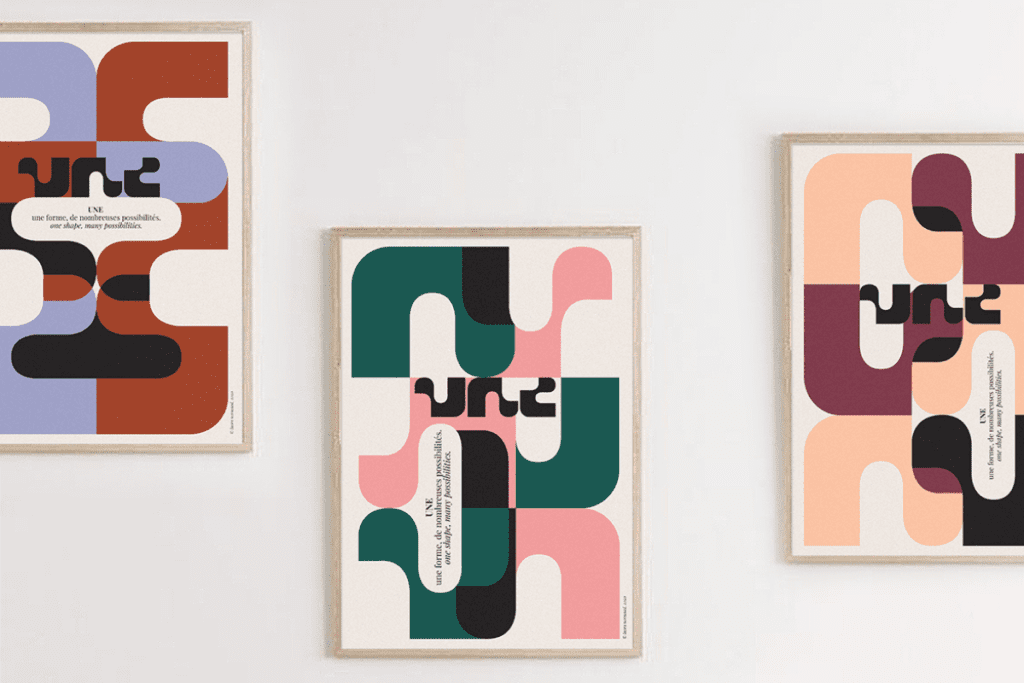 With simply framed, your art prints are sent out in a frame you decide on. You can upload digital artwork or mail-in physical printouts. They offer four different service options: full service, print, frame, frame only, print only. It all depends on which service you'd like to take advantage of!
A Full-Service order includes shipping your art to them, and then they go through the process of framing and shipping it back to you. You can select a pre-labeled box or mailer when placing an order. They also offer printing services if you'd prefer to skip the framing process.
Quite a popular frame style is the black wood frames. The print is framed in black wood, and then the edges are rounded off. The artwork is mounted on a black background. The sides of the frame are also black. To finish, there is a clear plastic sleeve around the back of the frame.
Do you want to print a picture without having a frame around it? They can do that! Just select the Print Only option when placing your order.
Jordan Crook created an online shop that helps you get any artwork custom-framed, he has recently announced a host of new features to simplify the process.
The company launched back in 2014 in collaboration with an established framing shop based in Miami to offer affordable custom framing to everyone with internet access and the ability to ship packages through the mail.
With the upgraded version of the service, simply framed is adding more frames to the collection (now totaling 24 frames) as well as features that make the ordering process more efficient.
Framing is done online now. You can choose your favorite frame first, then add artwork, and finally, pay for your order.
Simply framed has greatly expanded its collection of offerings by adding more options. Their frames come in many colors and sizes. They also offer the option of having your picture floating off the wall without a frame.
This new design makes it easy to see your artwork in all the different frames, side by side. You can even pick out which style you want, such as wood, canvas, etc. And you can select what kind of hanging hardware you'd like, whether it be a wire or hooks. So now you can get your artwork framed quickly and easily!
Pros
They think of the customer first.
To keep the ordering basic and quick.
To provide the best service possible through their framing company.
 Cons
So you can not see the frames in person before ordering.
Frames are made easy online! You can order frames online, and they'll ship them right to your door. Their framing services include custom art prints, canvas wraps, and more, and they guarantee satisfaction when you buy from them.
Their services provide online custom framing for your posters and prints. Your handcrafted frame is made and shipped to your home within 1-2 weeks, and everything you need to frame your artwork, including hanging hardware.
If it's easier, you may mail items to them for their custom framing service, and they'll ship everything back to you ready to hang.
A custom-framed photo will be made and shipped to you within 1-2 weeks! This company prides itself in providing something to encapsulate your memories, and you can make them last a lifetime by just uploading your image, selecting the size, and customizing the frame.
Their custom frames are made in America with the highest standards and Archival components. All frames ship right to your door guaranteed. They're also proud to say that they offer free shipping anywhere in the country!
All the necessary instructions and hardware for mounting and hanging will come with each order. If you'd prefer, they can ship your artwork directly to our framers for custom framing. And as the best online art framing company, they can handle any size or type of project.
The frames come in many sizes and colors, so, you can choose from matte black, white, silver, gold, or any other color you want. Feel free to contact them with special color or size requests.
They use many glazes when protecting your prints and photographs, such as acrylic. Acrylic is a light material made from polymers. It is stronger than glass but less heavy. It also has a non-glare finish.
They use professional, top-notch Epson SureColor P9050, Canon 8500, and 9000 printers. They are equipped with 10-12 color archival pigment inks to ensure outstanding color performance and the best quality prints for your photos.
Furthermore, they offer professional photo papers, including Professional 240g Photo Paper and Enhanced 280g Matte Archival Smooth Art Paper.
Pros
To provide you with the best frames and printing.
To provide you with the best quality service.
Something to suit everyone.
 Cons
So you can't see the frames in person first.
Art Frames Buyers Guide
If you need help finding the perfect frame for your artwork, here is a list of some of the most popular types of custom frames. These types of frames are vastly different, so we're here to help you determine what it is you should expect from them when buying!
Black Frames
Black frames are often inexpensive because they only require a thin piece of glass that doesn't add any weight to the overall frame. They come in many sizes and shapes, so you can easily find one that will fit perfectly with your artwork.
You can also buy them in various colors, which makes this option ideal if you want something that complements the color scheme of your home.
When buying them from framers and printers online, make sure that you choose the right color before making the final order.
Wooden Frames
Wooden frames are another great choice for those who prefer a more rustic style. These frames usually come in a number of different designs, including traditional wooden frames as well as modern versions made from metal or acrylic.
Some people like the idea of having a solid piece of wood next to their work of art, while others enjoy the fact that they can customize the shape and size of the frame.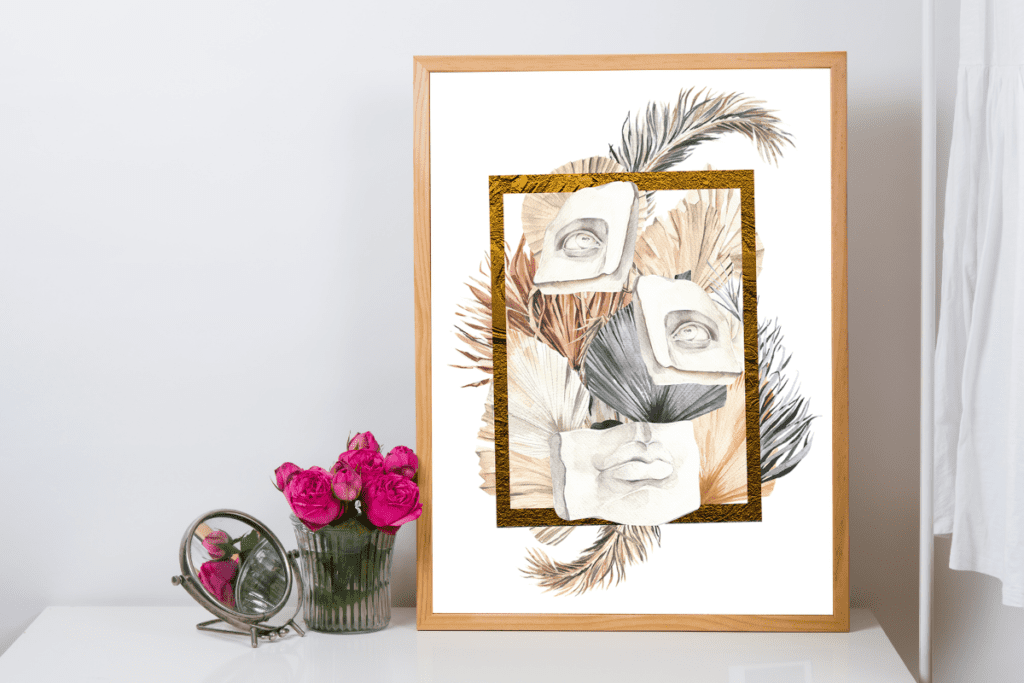 Acrylic Frames
Acrylic frames are quite similar to wooden frames. However, instead of using real wood, these frames use clear plastic. This allows you to see both sides of the canvas, making it easier to decide what kind of background you would like to use.
It also helps make the artwork stand out against the white background.
Metal Frames
Metal frames are very sturdy and durable. Because they are made of steel, they won't warp over time and can last for years without getting damaged.
They are also easy to clean, making them an excellent choice for anyone who has kids or pets. Unlike other types of frames, metal frames are available in a variety of colors, allowing you to match them to almost anything.
Glass Frames
Glass frames are probably the most expensive option on our list. While they are incredibly beautiful, they do take up a significant amount of space. This means that they aren't always practical for smaller pieces of artwork.
However, if you plan to display larger works of art, then this may be the right option for you.
Framing Your Work Of Art
Before you start buying custom frames online, there are several things you should consider. First, you should think about how much room you have in your house.
If you don't have enough space, then you might want to consider purchasing a smaller frame. On the other hand, if you have plenty of space, you can purchase larger frames that will allow you to showcase your entire masterpiece.
When you shop for custom frames online, you'll notice that there are a lot of options to choose from.
The good news is that you don't have to spend hours browsing through endless websites to find the best ones. With just a few clicks, you can narrow down your choices and get exactly what you're looking for.
Just remember to keep in mind all the information we've shared here today when selecting your frames. That's what this article is here to provide you with, an easy way to determine which companies are worth your time and energy!
Art Frames – Frequently Asked Questions
How Much Do Online Framing Services Cost?
Frames are expensive, but you can get them for great deals. You can also use your own pictures, or download them from the Internet.
The cost of online framing services tends to increase with the size of the frames, naturally. Prices should start around $29 and can increase up to $230 or more, many companies will include shipping in this too!
What Are The Benefits Of Using An Online Framing Service?
Online framing services allow you to preview your frames before buying them. You can choose from many styles, colors, and sizes. These services use high-quality materials and custom framing techniques.
Your artwork, photos, or print will be better protected than a ready-made frame.