For too long, prints have been overlooked in the art world, with too many art fans dismissing the medium out of disinterest, lack of understanding, or, in some cases, good old-fashioned snobbery.
Art prints offer an amazing way for more viewers to access and enjoy art and come with their own advantages and unique charm that helps to make them a fantastic addition to any space.
Wondering where you can go about purchasing the best art prints online, and how to find your new favorite? Then we have everything you need to know!
What Is an Art Print?
The term "print" is typically used in one of two ways, and we will explore these in greater detail shortly.
In simple terms, the first definition is the authentic definition of a "print" – that is, woodcuts, screen prints, lithographs, and similar creations, requiring an artist – or "printmaker" to physically create a block, screen or plate, and then press each of these onto a press by hand.
This is a lengthy, involved process and, as a result, only a few of each item tends to be made – this is known as a limited print run, or an "edition".
Most prints of this type will have a number, denoting its position in the print run – this is known as the edition number – as well as the overall size of the run – for example, 5/15 will tell you that you are in possession of the fifth print out of a run of fifteen.
These types of print, bearing an edition size, are considered to be original artworks – there are only a select, limited number of editions available, and are a stunning addition to any art collections – as a result, they will typically come with a higher price tag to reflect this.
When purchasing prints, it is also important to be aware of the difference between an original and a reproduction print – both have their value but will come with different prices and financial benefits.
Many artists create a print as the artwork itself – this is known as an original print and will be a unique work of art. Reproductions, on the other hand, tend to be digital copies of original pieces.
In the majority of cases, these digital copies are what most people referring to "prints" will actually be referring to digital reproductions of existing artworks, and these can offer an accessible alternative to owning your favorite piece.
Both in terms of financial accessibility – prints are a lot more affordable than the real deal thanks to their relevance – and in terms of practicality – no matter how many people love Van Gogh's "Sunflowers", only one person can own the original at any one time.
Despite the numerous advantages, there is still a tendency within the art world to look down on prints.
While the most common argument is that prints discourage originality, and encourage all art fans to enjoy the same pieces, the real motivation behind this tends to be snobbery – prints are not original artworks and so, in the eyes of some collectors and art snobs, they are not as valuable.
The Different Types of Art Prints
As we have mentioned, prints tend to come in a wide range of types, each using their own techniques and skills to create the artwork. Some of the main and most popular types of print include:
Relief Printmaking
In relief printmaking, an image is added to a block or other surface and then printed onto the paper. The artist in question will cut into their chosen surface, and the result on the paper is an impression left by the raised areas. Linocut and woodcut are amongst the most famous examples of relief printmaking.
Intaglio Printmaking
Intaglio printmaking is the opposite of relief printmaking – a design, artwork, or image is etched into a chosen surface or plate, and this will often be made of aluminum, zinc, or copper. The chosen ink is then applied to the surface, where it settles within the scratched-out areas.
Any excess ink on the flat surface is removed, and then a heavy press is used to transfer the image to the paper – this features a flatbed, made from metal, that is suspended between two rollers.
Aquatint, drypoint, engraving, etching, and mezzotint are all examples of intaglio printmaking.
Lithography
Lithography was invented in the late eighteenth century and was the first example of using a planographic printing method to create a design.
The process involved a metal plate or flat stone, and the artist will draw on this directly using a greasy substance.
An image is created in this substance, and the non-image part of the plate uses a material that is resistant to ink. The artist then keeps the surface wet, and rolls an oil-based ink roller over the plate – the ink then only sticks to the areas that are greasy.
Once the image is in place, the piece of paper is run through a press, and the ink is collected.
Screen Printing (Serigraphy)
Screen printing, also known as serigraphy, sees an image designed and turned into a stencil. Then, ink is placed on a screen, and a flat tool is used to push the ink through the stencil.
The ink is forced onto the paper beneath, leaving a design where there are gaps in the stencil. This is a very popular technique and was favored by artists such as Andy Warhol.
Digital Printing
This is one of the most common types of printing and is the method that many people automatically think of when they hear the term "printing". In digital printing, a digital image is selected, and inkjet or laser printers are used to print a replicate on another surface.
The overall quality of the end result will depend largely on the size of the image, and the type of paper and printer that are selected to make the reproduction.
The Artists Signature
It is also worth taking a moment to understand the difference between signed and unsigned prints – this can have an impact on the value. The artist's signature will usually be placed in the bottom right corner of the piece and shows that this is their own work and that they have approved the final design.
The value of a print will usually be impacted by the presence of the signature, so it is a good idea to check that this is in place before you go ahead with the purchase – especially if you are planning to buy pieces to resell later on.
In addition to the printer's marks, your piece may also come with other printmakers marks, and these can also be used to help determine value. A/P, or Artists Proof, means that the print in your possession is an artist proof, and this will usually be retained by the artist for their own personal use, and be part of a very limited edition.
Usually only between 10% and 15% of the entire edition. B.A.T – Bon à Tier – means that the print will be the first print of the edition, and will have been designed to act as a benchmark to ensure the quality of the rest of the prints in the edition – these tend to be valuable.
One of the most exciting marks to discover is U/P – this stands for Unique Print and means that the print in question is totally unique. It also means that there is a restriction on reproducing the print.
In this case, only one print is in existence, and permission has been denied to produce more or replicate this. Unique Prints tend to have very high value, as they are extremely rare.
What Are The Advantages of Art Prints?
This notion, that prints are somehow "less than" originals, is an outdated opinion; prints offer a number of advantages to both artists and collectors. Some of these benefits include:
Artists Can Increase Their Reach
Even the best and most productive artists in the world can only work on one original piece at any one time, and this can seriously limit the reach that their artwork has.
If they only create one piece, they can only sell one piece, and, as a result, only reach one customer at a time, plus anyone who might view the painting after purchase.
Prints, on the other hand, allow artists to get their art out there in front of an audience – as well as offering the chance to make some extra money.
Collectors Can Access Original Pieces
In some cases, where printmaking techniques such as silkscreen, etching, lithography, or woodcut are used to create a piece, artists are able to create a run of multiple versions of their work, and this will usually be referred to as an "edition".
Editions are replicates of a single image, so are not unique in and of themselves, but they still hold status as original artworks, in the way that a painting or drawing might.
While the smaller the "edition size" or print run, the higher the price, prints still remain typically more affordable than other original, one-of-a-kind artworks. This can make them more accessible and is a great way of owning an original piece without the high price tag.
Diverse Techniques
Another advantage of prints is access to a diversity of techniques, and learning about the different techniques can be a great part of your journey towards building and curating your own collection.
When artists create unique prints, a great deal of technical ability is required, and this is often visible in the final product.
Woodcut is a great example of this; a woodcut print crafted from 30 colors may be made up of 30 unique, hand-carved blocks of wood, each in its own shade and color.
Learning more about how your piece was crafted and created helps you to enjoy an amazing connection with the artwork, offering a value that exceeds the financial.
This also transforms your simple artwork into an amazing conversation piece that you can share with those who admit it.
Collectors Can Assess Benefit And Risk
Prints are also great for collectors who like to have a lot of market data about their purchases.
When you are researching and considering whether to buy a specific print, you will be able to access a good range of information, data and auction results for other pieces in the edition – how much did they go for?
Did they retain value or lose it? Where was the most profitable sale?
This information offers a good, clear overview of the market value of a specific artwork or print, and all of this data can be extremely useful when it comes to making fast decisions at auction, determining what your highest bid will be, and when entering into discussions and conversations about price with galleries, auctioneers and curators.
By having something to directly compare the piece to – that is, another artwork from the same "batch", you are able to make a more informed and financially confident decision, which can offer reassurance and peace of mind as you invest in higher-priced prints.
Easier To Ship and Transport
Another, often overlooked benefit of prints over original artworks is the ease with which they can be shipped and transported from place to place – sometimes, the savings you enjoy here can be significant.
Most original paintings on canvas, or physical sculpture pieces, will need a wooden crate to keep the item safe, and tend to be very heavy. This weight, combined with extra packing and padding, can add a significant sum to your final purchase price.
Prints, on the other hand, tend to come flat, and will need to be rolled into a secure tube, or wedged safely in between two pieces of foam board or thick cardboard.
They are flat, and fairly light – at least compared to paintings and sculptures – and this makes the entire shipping process more manageable and affordable. When you are just starting out in your collector's journey, this can make a significant difference and be a real bonus.
Should I Opt for Emerging or Established Artists?
Both established and emerging artists offer great advantages for your collection and create some incredible pieces.
Prints can be a great way to enjoy artworks by very famous, established artists, at a more affordable price point – they allow you to access your favorite painting or photograph in a way that many paintings do not.
This can also be a great way to visually track the progress of the artist's career, studying the evolution of their styles and techniques.
Emerging artists also have their place, however – this can be a great way to grab a piece that will evolve and increase in value, and, again, follow the evolution of an artist across their career – in the case of an emerging artist, this experience can happen in real-time.
Where Can I Buy Art Prints?
Now that we have taken a closer look at the types of prints available, the best methods to determine value and uniqueness, and the advantages of opting for prints over originals, you may be wondering where you can grab your very own prints to decorate your home, office or other space. The good news is that there are a wide range of potential sources, and we will explore some of the most popular below.
Online Art Galleries and Marketplaces
Online art galleries are a great way to get your hands on original prints, particularly those that are created using specific, specialist techniques. Many online galleries will have a wide range of stock from artists that they have exhibited or otherwise represented, and usually have easy-to-search collections, allowing customers to find their ideal piece.
There are a number of quality online galleries and marketplace, and some of the most popular include:
Saatchi Art
Saatchi Art has long had a reputation for excellence and is known as the largest online art gallery in the world.
Over 3 million original artworks are available for purchase, and this includes a rich array of prints by emerging artists. Customers will be able to access a personal art advisor, and this can be useful if you are new to purchasing prints.
Art Finder
Ever since its creation in 2013, ArtFinder has enjoyed a strong reputation for original pieces of art, and this includes a variety of stunning prints. Over 200,000 pieces are available, with a wide range of prices available for customers of all budgets.
Society6
For stunning, quirky, and unique prints at a super affordable price, Society6 is an online marketplace for you. This is ideal if you are looking to purchase pieces on a fairly regular basis, or if you like to switch up your interior design on a regular basis.
Art Republic
This UK-based online marketplace is a perfect, still fairly hidden spot for unique, original prints and posters, with an urban, street art vibe.
Minted
Ideal for supporting independent artists and emerging communities, Minted offers a huge range of prints at prices ranging from around $20 for a simple, unframed print, right up to over $600 for a large framed piece.
Artists are involved at every stage, and clearly represented through links and bios – this helps you to feel as though you are really supporting an artist, rather than a faceless business.
Spacey Studios
For something a little extra special, Spacey Studios is the ultimate option and offers a range of limited edition print runs, usually limited to around 25 pieces in each run, derived from artists across Europe and North America – this is a great chance to get your hands on something different.
Tappan Collective
Tappan started life in 2012, and has the aim of connecting new, emerging artists to experienced collectors, and also to curate exhibitions in person. This offers support to new artists and helps to build and expand networks across the wider art world.
Lumas
For prints of photographs, Lumas is a number one spot and offers stunning original prints in a range of sizes.
MoMa
MoMa is another popular name in the art world, and this is useful for helping you to learn more about the artist that you will be exploring, offering a great deal of history and information about their techniques and evolution.
A variety of prints are available, and these encompass both emerging and well-established, famous names.
Etsy
As an increasing number of artists seek to take control of their careers, Etsy has become increasingly popular and is home to a wide range of original prints and designs. New artists, in particular, will benefit from the site, as they get to keep a large percentage of their commission.
eBay
For more vintage prints, or reproductions of famous pieces, eBay is a popular option – the site is packed with limited edition prints and offers an amazing chance to grab a bonus and build up your collection, especially if you are focusing on a specific artist.
Artnet
If auctions are your preferred method of getting your hands on quality prints, Artnet Auctions are an ideal option. They already have a strong reputation for excellence, and the bidding process is simple and effective.
Social Media and Artists Websites
Another option for artists looking to take greater control over their own sales and career is social media.
This offers the chance for artists to keep 100% of everything they make, and is a great chance to develop deep, authentic relationships and connections between artists and customers, including exclusive access to limited print runs.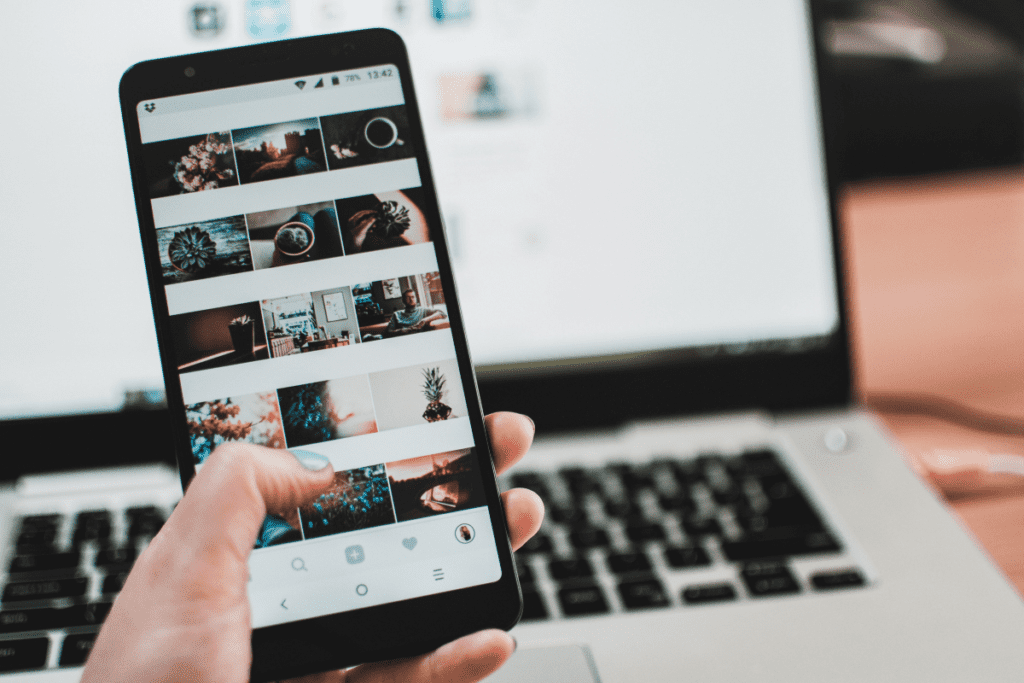 Artists' personal websites are also popular for this reason – this can also be a great way to obtain more information about the artist, their motivations and techniques, and the pieces that they are creating as they grow, evolve, and improve throughout the course of their career.
Crowdfunding
In the modern art market, crowdfunding can also be a great way to get your hands on exclusive prints, as well as become part of a wider artistic community. Artists may pitch for funds for particular projects, and this offers a unique chance to really connect with the piece that you eventually purchase.
Popular platforms such as Kickstarter and GoFundMe are top spots for this, and you can become involved in some incredibly interesting projects, as well as get your hands on some amazing limited edition prints.
Final Thoughts
Building a collection of prints is an exciting experience, and the rise of the internet means that it has never been easier to learn more about new artists, locate stunning new prints and pieces, and immerse yourself in a world of stunning artwork to enjoy and curate.