Are you looking for some inspiration or ideas for your next project? If yes, you should check out these places where you can purchase digital art online.
The digital age has changed our lives forever. Nowadays, almost every aspect of life revolves around technology. The art world has largely gone digital, and so have we.
We can now create more with a computer than we ever could before. This is why it's essential to understand this new form of artwork. It may be a little different than traditional art forms, but there's no reason why it shouldn't work just as well.
In fact, many consider digital art to be more powerful than traditional media. For example, digital art often allows artists to make unlimited changes to their pieces without worrying about wasting materials.
In addition, you don't have to wait for expensive printing presses to turn out your piece. Instead, all you need is a good internet connection and a reliable printer.
So if you want to find out which are the best places to buy quality digital art online, keep reading!
DeviantArt is one of the most popular platforms for digital art buyers. It offers an extensive selection of artwork from talented artists all over the globe. In addition, it features a variety of tutorials on how to draw, paint, sculpt, animate, and much more.
There are even sections dedicated to video games, music, and comics. This site is perfect for those who love to experiment with different mediums.
If you already have a large following on social media sites such as Facebook and Twitter, it would be wise to consider making your own profile on DeviantArt. Of course, your followers can leave comments, too. In addition, you can earn money through commissions and advertising on DeviantArt's marketplace.
One of the largest sites devoted exclusively to digital art, The Art Station offers several options for beginners and professionals. Artists can upload their creations, browse through the galleries, and communicate directly with other members.
Society6 gives people the opportunity to buy original fine art pieces from their websites. All of the art in the gallery is available for sale at any time. Some featured artists include Shepard Fairey, Jason Lutes, David Best, and others.
This platform is excellent for those who like to support independent artists. In addition, the prices range from $5 to thousands of dollars.
You can choose between prints, paintings, sculptures, and even 3D objects. Also, illustrators, photographers, animators, graphic designers, and others can sell their work here. So, you've got lots to choose from!
Society6 has been around since 2006, and for a good reason. Its longevity is a testament to how brilliant it is at hosting high-quality digital art.
If you join the site, you can browse over 30 million pieces of content. However, Society6 does charge a membership fee. Still, it's worth paying for when you're ready to start earning money and want to access great content.
Another great place to get high-quality digital art is Redbubble. They sell everything from t-shirts to phone cases. In addition, they specialize in customizing items, meaning that you can come up with a design yourself or choose from hundreds of pre-designed ones.
One cool thing about RedBubble is that you don't have to pay until receiving your product. So you won't lose money by waiting until the end to see whether or not someone bought it.
Their website is easy to navigate and packed full of helpful information. For example, you can effortlessly search by category, brand, color, size, and style. Then, when you find something you like, you can customize it further by adding text and choosing from hundreds of fonts.
Then, after you've finished designing your product, you can preview it before ordering. And when you're done, you can ship it directly to yourself or your customer.
Etsy is another site that sells a wide range of products, including handmade jewelry, prints, clothing, toys, home decor, and art. People will often post their own original creations here, and if you like what you see, you can buy them directly from the seller.
Etsy is a brilliant site for buying unique gifts because there are tons of options for almost every interest. We absolutely love Etsy because it's easy to navigate, and we can always find something new.
Zazzle is yet another option for buying unique digital art. Just like RedBubble, you don't actually pay for the item until after it ships. However, it doesn't offer nearly as many customization options as RedBubble. Zazzle sells interesting gifts, posters, mugs, shirts, cards, mousepads, stickers, and so much more.
Users can also create their own designs and print them on various items. So, if you're looking for a few customization choices, which are unlikely to overwhelm you, we recommend going to Zazzle! In addition, Zazzle offers a mobile app, so you can always access it on the go to find your favorite digital artwork.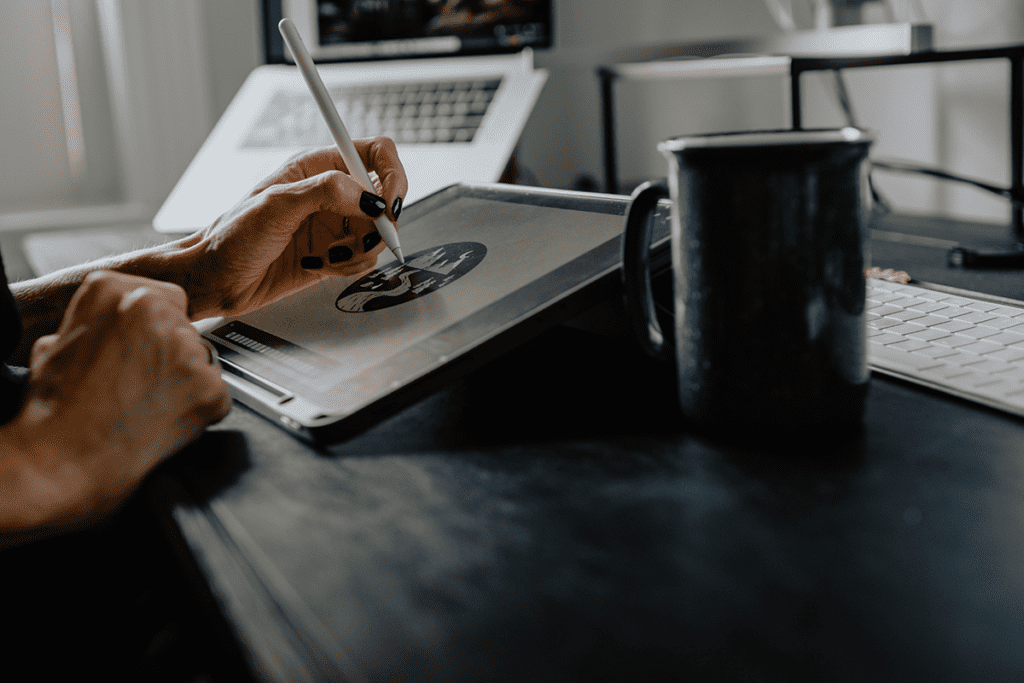 Picarto specializes in offering premium images for use on social media and websites. Picarto is another platform that allows artists to sell their works. Many professional designers love using their service due to its ease of use.
It's ideal for those who want to hang up amazing pictures in their houses. If you're looking for some adorable photos to brighten up your walls, Picarto is definitely worth checking out.
This website focuses mainly on stock photography, and most of the images found here are free to use. But if you really want to sell your own digital art, Picarto might just be perfect for you. Some people prefer this site to Society6 or DeviantArt because they feel it provides better quality images.
99Designs is a well-known crowdsourcing platform where designers compete against each other to develop creative designs for businesses to choose from. Users submit their ideas based on briefs and themes provided by the client.
It really is an excellent option for those who love designing things but don't have much experience.
As a result, 99designs is an excellent resource for graphic designers who wish to charge for their services. If you sign up as a designer, customers send you their logos, which you turn into vector graphics when completed.
Then, you submit those files to the customer, and once approved, you're paid. You can ask these designers for a customized art piece as a customer.
DesignByHumans is similar to 99designs, but it focuses on logo designs rather than vector graphics. This means that anyone can access the content for free and purchase the original logo vectors separately.
In addition, DesignByHumans also features a community section, so you can get feedback from other users before submitting your own designs. This site is suitable for those looking for inspiration.
Dribbble is a photography community built around showcasing user-generated creative work. Users can browse and search portfolios of photos uploaded by other users or visit pages of individual photographers.
In addition, many artists use this platform to showcase their latest work.
And while you won't see any tutorials here, they provide users with tips and tricks for improving their skills. Users comment on each other's photos, giving them suggestions and offering constructive criticism.
Behance is the world's leading network of creative talent, connecting top clients with some of the industry's hottest creatives.
WeHeartIt helps promote web and mobile creators by exposing them through blogs, forums, and more. You can also create a personal profile page to share your portfolio and connect with other professionals. In addition, you can earn money from selling prints and other merchandise.
Fiverr is an excellent marketplace for freelance jobs. There are so many sellers on it, which allows you to interact with the artists themselves and request specific pieces. You can even create a gig listing yourself and start making money today!
Freelancer is one of the biggest freelancing sites out there. It has millions of members interested in different freelance projects. So, this makes it a great site to visit if you want a commission doing as you can speak to artists directly.
Pexels features free stock photo downloads for both personal and commercial use. The site has an extensive library of stunning photos for download. In addition, you'll find royalty-free images such as landscapes, nature scenes, animals, food, and even abstracts. There's truly something here for everyone.
GraphicRiver makes it super easy to find what you need. Simply browse through the categories on the homepage, then click on "Digital Photos," "Illustrations," "Vector Graphics," "GIFs," "Logos," "Animation," or "Stock Photo" to start browsing.
From there, simply search for whatever you're looking for within each category.
StockSnap is one of our all-time favorites for finding the perfect image. This website allows users to upload their own photos or type in keywords to find just what they need.
You can even sort the results based on price, popularity, date uploaded, ratings, and other factors. StockSnap is an easy way to find high-quality photos at affordable prices.
If you ever wanted to make your own stock photography site, Pixabay has you covered. This free resource lets anyone upload their own images, which means you can rest assured that no copyright issues exist.
That said, keep in mind that Pixabay does have restrictions on the amount of data stored per user.
Pixabay is often the precursor to sites like Pexels and Pixlr. These two sites are fast-growing, but Pixabay still offers a lot of high-quality content for free. So if you want to save time when editing your images, Pixabay is a great resource.
Canva is another service that specializes in graphic design templates. Again, you'll find everything you need thanks to the vast library of pre-made elements, from simple logos to sophisticated flyers. Canva is highly user-friendly, and whether you're new to graphic design or a seasoned professional, you'll find lots of inspiration here.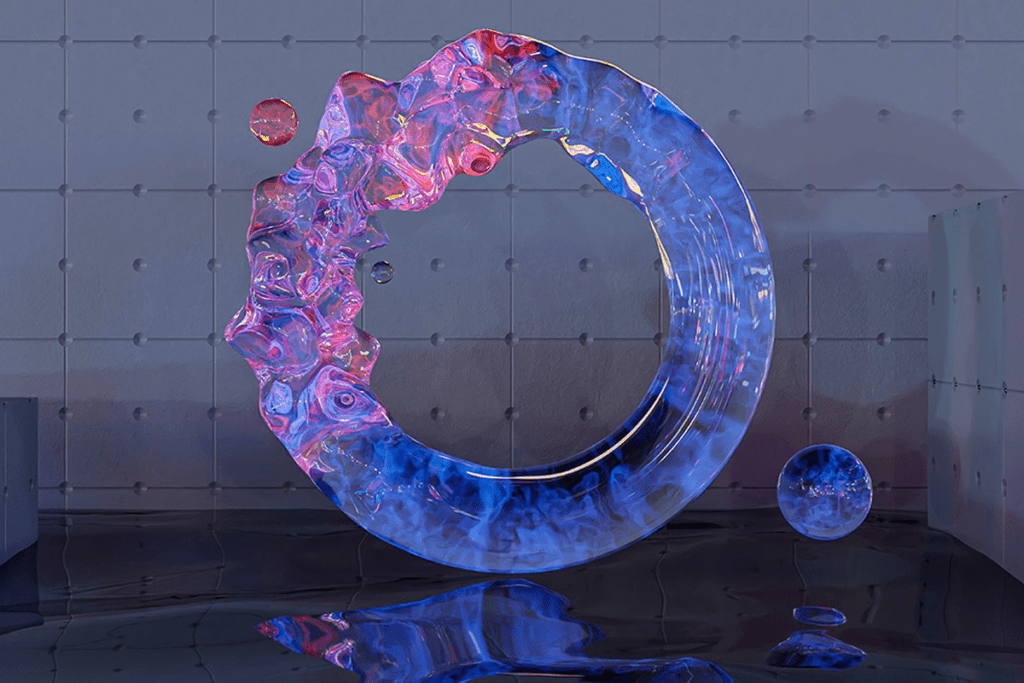 This fantastic tool will automatically create professional-looking social media graphics for you in seconds each month. With over 5 million active users, this app is sure to fit into nearly every marketer's workflow. So, you can access so much digital artwork at your fingertips.
Bigstock has been offering royalty-free stock images since 1990, making them one of the most reliable sources available. The website provides both paid and free options, but I recommend signing up for the pro account if you see the potential.
Dreamstime offers a broad range of images that are very useful when creating graphics and web design projects. In addition, they offer a special deal where you can download a single image for $1, so it's definitely worth checking out if you're on a budget.
iStockphoto offers similar services to Adobe Stock, but it doesn't require a monthly fee. Instead, you pay after you've downloaded your desired images. In addition, you can choose from a large selection of topics, including people, travel, lifestyle, business, arts, science, and more.
Fotolia is another popular place to find free stock photos. This website offers two different subscription plans: Basic and Pro. Both allow you to access millions of images across a wide variety of categories. For example, you can choose between "People & Fashion," "Nature," "Food," and "Travel."
Adobe Stock is the number one choice among photographers around the world. Not only can you create a membership plan (which gives you full access to the most extensive collection), but you can also sell your images. This is an excellent way to earn money if you take good photos without any experience whatsoever!
Unsplash is an excellent source for beautiful photos that aren't necessarily meant for commercial use. Uploading to this site is entirely free.
Plus, you can easily add text to your pictures with custom watermarks. Unsplash also provides a shortcode feature for bloggers that want to include images from the website in their posts.
If you're looking for some help with graphic design but don't know how to start, DesignCrowd may be the right solution for you. Essentially, you post a brief describing what kind of project you need to be completed.
Then you get different bids from freelancers all over the world. Then, you decide on the best ones to work with based on your needs and preferences. It's a win-win situation.
Print is a service that lets you design and sells your own custom T-shirts. All you need to do is choose between different styles, colors, and sizes, and you can add text and pictures to personalize your shirt.
Once you approve the order, you can send it out via mail. Print is great for those who enjoy creating their own shirts and need help printing them. In addition, this site allows you to buy the products, which will help you construct your digital artwork well.
Final Thoughts
There are many beautiful places online to buy digital art, which means you'll have much to choose from. Whether you love photography, graphic design, or illustrations, there are websites out there for you! We hope you enjoyed reading this article and found it super helpful.