Fine Art America has become the go-to site for artists looking to sell their artwork. The site offers a variety of services, from selling prints to creating custom art pieces.
Fine Art America was founded in 2007 by two artists who wanted to create a marketplace where artists could sell their work without having to worry about copyright issues or dealing with galleries.
Today, the site boasts over 3 million registered members and over 200,000 new members sign up every month. They provide a number of tools and resources to help artists get started. From free stock images to tutorials, they offer a wide range of helpful information.
The site also features many categories that allow users to search through thousands of works based on mediums, styles, and price points.
In addition to selling artwork, Fine Art America allows artists to build portfolios and showcase their work. Users can add text descriptions, write reviews, and upload videos to promote their work.
The site is very easy to navigate and use. There are no complicated forms to fill out or lengthy registration processes. Once you've signed up, it only takes a few minutes to start uploading your own artwork.
If you're interested in selling your artwork online, then this site is worth checking out. It's one of the most popular sites around, so if you want to be part of an active community, then this is definitely the place to do it.
What Is Fine Art America?
Fine Art America is a POND (Print On Demand) Company and Online Marketplace that sells the work of over 500,000 Artists around the world.
Fine Arts America offers various forms of Art including Wall Art, Prints, Posters, Tapestries, and Apparel. Have you been looking for a shower curtain for your newly renovated bathroom? You got it! A rainbow coffee mug? Of course, you can go treat yourself!
If you're looking for something different, however, there's no need to worry, because Fine Art America has ten million coffee mugs, over twelve million shower curtains, and close to nineteen million art prints for sale!
Why Choose Fine Art America?
The FAA community is geared towards selling fine art. Their website focuses on wall art. They connect artists with gallery owners and focus on original pieces.
Fine Art America also has a company offspring – Designer Prints – that offers hotel, office, and home decor prints. FAA is a service that often sells original pieces and buys art for interior settings.
FAA artists can sign up as a store and start selling their artwork. They can upload their own pictures and write about themselves.
Their art is then shown on the website for people to buy. Artists can also create an account and print on canvas, wallpaper, and more.
Each product on Fine Art America costs $10, but the artist gets to add a 10% markup. That means each item costs $11. The artist also gets to add another 10%, meaning the total price is $21.
To get more than this, artists need to pay a yearly membership fee. This allows them to create unlimited designs, and to sell prints directly from their website. Artists can also customize their site with their own logo.
A buyer can contact you on Fine Art America. All correspondence and payments go by email. Once you buy artwork, the artist keeps a vast majority of the profits.
Each product is made in one location and shipped quickly. Sustainability is the company's goal, so all products are made in one facility and shipped very quickly.
The company is an online marketplace for artists who want to create their own designs. Artists get to choose how much they want to charge customers and set their own prices. There are no hidden fees or markups. Customers see the artist's name and artwork when they purchase items.
Fine Art America's mission is to be an ethical alternative to traditional print-on-demand services. They strive to produce everything in America.
No outsourcing or exploitation in other parts of the world. They keep their carbon footprint low because they do not ship goods across the globe.
The idea behind this is that you can create custom products using your artwork. You can make shirts, bags, hats, etc. Customization is key here. This company offers a wide variety of materials. They also offer customization options.
They sell directly to our customers using the Amazon Payments system. Furthermore, they pay artists using PayPal. After your customer receives your product, he/she signs off and the money is transferred to your PayPal account.
What Is Fine Art?
Fine art is usually considered to be creating art, such as painting, sculpture, photography, etc. It is typically created by skilled artists and requires great skill and talent.
Fine art is often expensive because it takes time and money to make. Most people who buy fine art do so because they want something beautiful and unique. Some people think that fine art is better than other types of art. However, this is not always true.
A lot of people think that fine art should be expensive and difficult to produce.
Mass-produced items are generally cheaper and easier to produce. Many people think that fine art isn't useful. However, some people use fine art to decorate their homes.
How Do Photography Art Buyers Feel About Fine Art America?
Fine Art America is not accredited with the Better Business Bureau and has an average rating of 1 star on the BBB website.
Their customers complain about waiting too long for their orders and getting the wrong products. They offer refunds, but won't give them back when people complain.
This company should probably work on this to improve the issues with deliveries that they've had over time. Most companies may experience this problem, and it can be easily solved.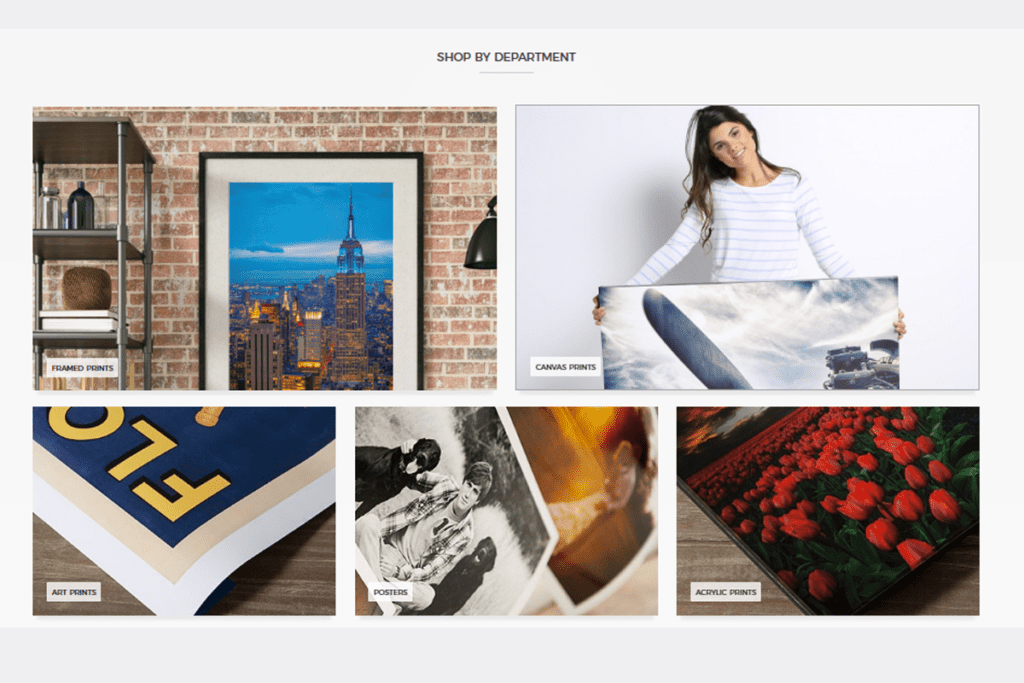 Is Fine Art America Good For Photographers?
Fine art photography galleries have been around since the early 1900s. However, they were always expensive and hard to get into.
Nowadays, there are many online platforms that offer free stock images and allow artists to upload their own works. This means that if you're looking to make money as a photographer, you should consider selling your photos online.
So, yes, Fine Art America is an ideal option for photographers to expand their selling points.
Fine Art America Accounts
Fine Art America Standard Account
A standard Fine Art America account allows you to create a storefront with a unique URL. You can add your picture, bio, or other info here.
This type of account allows you to upload up to 25 different pictures and choose what products you want to sell on your storefront.
However, you can only sell prints, wall art, and home decor. If this is your main focus, Fine Art America offers canvases, metal prints, posters, and acrylic prints, as well as wood prints in many sizes.
Your products become available in your storefront. You get some cool additional perks as well, like creating blog posts, promoting your products automatically on social networks, and networking in the community forum.
These are easy ways to sell some merch if you're not worried about upfront costs and just trying out the water of the e-commerce world!
Fine Art America Premium Account
This option comes with all the basic features of the standard account.
You get your own personal website, unlimited design uploads, and an unlimited number of email marketing tools. The extra feature is selling your designs on their full product line.
What Can You Find On Fine Art America?
Fine Art America is a company that sells posters, tapestry, wall art, framed prints, wood prints, metal prints, canvas prints, throw pillows, t-shirts, yoga mats, shower curtains, face masks, notebooks, and more.
They also sell home decor items such as wall hangings, bedding, lamps, and much more. Their headquarters is located in Santa Monica, CA.
Departments
Transform your images and personal possessions to wall art, home decor, and more. Framed prints, canvas prints, art prints, posters, acrylic prints, shop wall art, throw pillows and shop home decor can all be found and created through the company.
Within this, they have many departments, including men's t-shirts, women's t-shirts, tank tops, shop apparel, iPhone cases, galaxy cases. Portable chargers, yoga mats, tote bags, and coffee mugs.
They've shipped millions of museum-quality products to buyers all over the world. Each product is handmade by their team of expert craftspeople and delivered to your door with a 30-day money-back guarantee.
Fine Art America is a huge online art marketplace. Hundreds of famous global brands use them to sell products. They're an independent company that supports hundreds of thousands of artists.
Collections 
They have multiple online shops that sell different collections.
The News Shop sells wall art based on current events that make headlines around the world. The sports shop sells wall art featuring famous athletes. The Home State shop sells custom-designed zip pouches.
The women's Tank Tops Shop offers tank tops designed by independent artisans from all over the world, including tank tops made by women in developing countries.
The shop Collection features tank tops designed by independent photographers from around the globe.
Summer Tote Bags are available for summer travel or as a gift. They're perfect for hitting the pool with style this summer or taking them to the beach!
Curated Collections
You can browse thousands of unique designs created by independent artists from around the globe.
Each design is manufactured, on-demand, at one of their sixteen global production facilities and will arrive at your door within three to four business days. Their main collection includes more than 2,400 unique designs.
The curated collections include:
The complete slim Aaron's collection – featuring 1444 designs.
The Rocky Royalty – featuring 95 designs.
Norman Rockwell – featuring 73 designs.
Michael Tompsett Maps – featuring 170 designs.
Sultry plants – featuring 47 designs.
Stunning Photography – featuring 3285 designs.
Iconic Brands
You can browse and buy wall art from hundreds of famous brands around the world, and you can shop for magazine covers, editorial photos, or apparel. All products are made on-demand and shipped directly to your door.
Meet the Artists
Hundreds of thousands of artists, photographers, and national brands sell artworks on Fine Art America. Jamaican, American, French, Albanian, Russian, Spanish, Italian, German, Dutch, Canadian, Polish, Portuguese, and Greek artists sell their worn on Fine Art America.
Some of the most featured artists include,
Larry Marshall
Albania Martine
Marc Evans
Erin Hanson
Anne Geddes
Georgia Jera Sky
Payments To The Artists 
Artists are paid by Fine Art America every 15 days. Payment is made on the 15th day of the month for sales before the 15th day of last month.
Artists can set up on the web for free, but if they want more than that, they need to pay an annual fee. The site usually charges $30.
How Much Can You Make On Fine Art America?
Fine Art America charges a high fee for every item sold. Their base price is too high for most people to afford. However, if you buy an expensive print, you'll be able to increase your profits by selling other items.
The profit margins are different depending on the type of product. For example, the profit margin for a mug is higher than the profit margin for a canvas print.
Profit margins are calculated by dividing base prices (the price you bought something for) with the prices you'll sell it for and then multiplying by 100.
What Percentage Does Fine Art America Take?
Usually, the company takes around 30% of the commission fees, which, arguably, doesn't support the artists to the best of the companies' ability.
The whole point of websites like this is to push forward sales for the independent artists that provide the artwork for their products and merchandise.
So, Fine Art America could work harder to be an ally to the artistic community, rather than take too much of the commission fees away.
Final Thoughts
There are many types of artists, but there is no such thing as "fine art" or "non-fine art". Art is art. Some people paint, some people sculpt, some people draw, some people write poetry, etc. Fine art is simply art that is produced by professional artists.
Professional artists work hard to produce beautiful pieces of art. This is why we should be more adamant to support them wherever we can, every purchase can help independent artists around the world, and every purchase counts!
So despite issues with financially compensating artists and some negative customer reviews, Fine Art America is a fantastic company to aid in this support, and can be even better with a few tweaks.