Owning a piece of original art is an incredible experience, and one that offers you a chance to really connect with an artist or artwork, understand their journey and motivations and have a chance to own something truly unique.
There is a common misconception that original artworks must automatically be expensive, with many collectors and art fans under the impression that an original piece will be well out of their price range – but this is often not the case.
While originals do tend to come with a higher price tag than their mass-produced counterparts, this is a wide-ranging budget, and there are options available at a variety of price points.
The rise of the internet has altered the landscape of the art market, and this includes increasing accessibility to original pieces.
Whether you are new to the world of collecting or simply looking to expand your collection, we have everything that you need to know about purchasing original artwork online – happy collecting!
What Counts As An Original Artwork?
Before we take a closer look at the best places to buy original artwork, it is important to understand what we mean by this. An original artwork is a piece that has been created directly by an artist and constructed using their own hands.
While the inspiration or idea behind the artwork may not be a totally unique, never-seen-before concept, its creation at the hands of an artist, rather than a machine, gives the piece that 'original' stamp of approval.
Paintings, sculptures, and even prints can all be original – the latter will usually be produced in limited runs, and bear the signature of the artist. Reproductions are then often made and widely circulated following the initial run.
Why Invest In Original Artwork?
You may be questioning the benefits of investing in an original artwork – particularly when the rise in technology means that there are a number of high-quality prints and reproductions available at lower prices. Owning an original artwork does, however, provide a number of benefits, and these include:
High Quality
One of the main aspects that distinguish an original artwork from a reproduction or imitation is the incredible quality of the former.
Gazing upon an original canvas gives you the chance to experience an artwork in all its glory; the colors are richer, the textures are clearer, and the brush strokes and marks depict the journey that went into bringing this image to life.
An original print will have delicate marks and traces of outlines, while sculpture will bear the working marks of the artist at the most intense examination. While reproductions are typically of a very high quality, no machine can match the original quality created by the artist.
Emotional Connection
Every art collector who has purchased an original remembers the experience as they would a dear memory, and collectors often describe the way that they fell in love with a particular artwork.
These purchases are not typically made in a hurry but are usually purchased after a great deal of consideration and research.
This makes the final event more emotional and meaningful than simply ordering a mass-produced print; your relationship with an original piece creates a unique bond as you associate memories and feelings to the piece.
A connection is also created with the artist – and this can be particularly poignant if you invest in pieces from up and coming artists, as well as those who are deceased; the former gives you a chance to follow their career and feel a connection as they grow, evolve and develop. Your first piece could even be from the start of a larger collection.
In a similar vein, the research and hard work that goes into the purchase of an original piece is often a reflection of your own self-expression, and this is a sensation that you will experience every time you enjoy the piece hanging on your wall.
Each artwork will say something about you and offer a way of expressing the values and ideals that you hold dear.
Appreciation in Value
In most cases, original artworks make excellent investments, as they tend to grow in value over time – especially if the career of the artist goes from strength to strength. If you are purchasing an investment piece, you should do your research – where did the artist study?
Have they exhibited in any prestigious locations? Is there a lot of general interest in their work? Do they look set to grow and evolve? By doing a little homework and asking the right questions, you can ensure that you are investing in an original piece that is sure to grow and appreciate in value.
Increase Visibility Of The Artist
Purchasing and displaying an original piece is a great way to help kickstart or enrich the career of an emerging artist. You will inevitably receive queries about where the piece is from, allowing you to start a dialogue and point the questioner in the direction of other pieces.
Art is a social subject, and original pieces come with stories, relationships, and connections that you will be driven to share with others – including the artist themselves.
Where Can I Buy Original Art Online?
Now that we have taken a chance to explore the significance and value of purchasing original art, it is time to consider where this can be achieved.
The rise of the internet has allowed the sale of art to flourish and expand, and there are a number of suitable options for sourcing your next or first original piece. Some of the most popular options include:
Online Galleries
Online galleries have long been a popular option for art fans and collectors, but the recent changes in the world have given them their moment in the spotlight and offered a chance to grab some amazing deals on original pieces.
Online galleries work in a similar way to brick-and-mortar establishments; they will host exhibitions of established and emerging artists, and collectors will often have a chance to purchase selected pieces at the end of the run.
Some online galleries operate in a similar manner to online retail stores, holding stock from a range of artists, and offering customers the chance to search by artist or piece and make their purchase. There are a number of top names in the world of online galleries, and some of the most popular include:
Saatchi Art
Saatchi Art has a strong reputation within the art world – and this is a reputation that is well earned. They boast a position as the largest online gallery to dominate the digital space, with over 3 million original artworks available for sale at any given time.
Artists from over 100 countries across the world are represented, and finding your perfect piece is easy thanks to an intuitive search feature and responsive filters.
Customers can also search according to printed catalogs, curated collections, or by exploring the range of rising stars and trending artists – this is a great way to find something new and unique, or even discover your new favorite artist.
Interviews with artists help to add context and new dimensions to pieces, and collectors can choose to follow their favorite artists – this offers a direct link to the artist and means that you will be automatically alerted when a new piece becomes available.
Personal art advisors are also on hand to help you make the right choice for your needs and preferences.
Saatchi Art also stands out from the crowd – for the right reasons – thanks to a history of offering their artists a fair rate for their work – 65% of the final sale price of every piece will go straight to the artist – around 15% higher than the rate offered by physical galleries.
This means that you can enjoy your new piece safe in the knowledge that the artist has been adequately compensated for their hard work.
ArtSpace
Another popular name in the world of online galleries is Art Space, which claims to offer "insider access to the world's best art". Some of the most significant artists and biggest names in the art world are available here, but prices tend to be at the higher end.
ArtFinder
If you are on the hunt for original pieces from independent artists, then ArtFinder is the ideal solution – there are a range of options from new and independent artists that offer something a little different to add to your collection.
ArtRepublic
Based in Brighton, UK, the online version of the store is a treasure trove of original prints and posters, most of which are centered around street art and urban scenes.
DegreeArt
For original pieces from the hottest up-and-coming art stars, head to DegreeArt – all artists featured here graduated within the last five years, allowing you a look at some truly fresh new talent.
EyeStorm
With a strong reputation that dates back to 1999, EyeStorm has been responsible for aiding the careers of many contemporary artists with their striking collection.
This can be a great way to take your first steps into the world of contemporary art or to find something totally new and unique for your existing collection.
Counter Editions
From Tracey Emin to Rachel Whiteread, Counter Editions is a quirky online space that is full of character and packed with prints created by some of the most popular contemporary artists of the day – a great place to learn more about contemporary art.
Rise Art
Rise Art is the perfect solution for brightening up a bland, dull office space, allowing you to purchase or rent pieces according to your needs. The rental option means that you can transform your interior space regularly, and you can always purchase the piece if you fall hopelessly in love with it.
Lumas
The only place to purchase your original photography pieces, Lumas is a wonderland of incredible original prints, and you can also opt to upgrade to a larger print, or throw in some framing to really finish off any photo that you fall for.
Online Art Fairs
As the world around us continues to change, grow and evolve, online art fairs are quickly carving out a place for themselves in the digital space.
These work in a similar fashion to an in-person fair – artists are given space to exhibit and display their work, and customers will have the chance to purchase pieces, interact with the artist, and learn more about a particular art scene. Fairs take place all year round, but there is one in particular that is worth noting.
Presented by the Saatchi Gallery, The Other Art Fair offers a chance to enjoy some quality contemporary artists from around the world, and visitors will have a chance to purchase original pieces that catch their eye.
This is the first time that the Other Art Fair has been taken online, and the popularity means that this is likely to be a regular addition to the art calendar.
Online Curators
New collectors may find themselves overwhelmed when it comes to purchasing original art; there are so many amazing pieces, artists, and opportunities to buy, that finding your perfect piece can be a real challenge. Fortunately, a solution has been found in the form of online curators.
These art experts can help you to narrow down your search to create a shortlist, using your likes, dislikes, preferences, and existing pieces to help navigate the way to the best piece for your collection.
Once you have an idea of what you like, the artists you would like to follow, and the spaces that exist for purchasing original art, you may have the confidence to go it alone and choose your own pieces. In the early days, however, an online curator can be a great way to find your niche, and connect you to the art that you love. Some of the best online curators include:
MoMa
Though relatively new compared to other curatorial sites, MoMa stands out thanks to a clear, easy-to-navigate website that directs you to 'Buy Art', and then offers a wealth of information about the best places to find and purchase a particular piece, details, and history of the artist, and similar pieces that may be of interest.
The 'Museum' section of the site is packed with useful, accessible information, and this can help you to get a real feel for particular styles, artworks, and artists, allowing you to narrow down your search with minimal fuss.
The Jealous Curator
For a phenomenal showcase of some of the best contemporary art, The Jealous Curator is a great place to visit. This is a site that can really help you to gain a good overview of what is available on the market, as well as increase your knowledge of different artists.
Art Marketplaces
Online marketplaces are another option that has grown in popularity over recent years, and these offer advantages to artists, putting them in total control of the sale, and allowing them to connect directly with collectors.
Though the site will typically take a small percentage in commission, art marketplaces allow artists to maximize their profit and eliminate the need for galleries or curators. Some of the best online marketplaces for sourcing original art include:
Etsy
Etsy is a space that has exploded in popularity in recent years and is perfect for grabbing your own original artworks without spending a fortune. 97% of every sale goes to the artist, and this is a great spot for uncovering up-and-coming talent.
eBay
eBay may not be a site that you automatically associate with buying artworks, but it can be an overlooked gem. A number of sellers will often be looking to part with limited edition prints and posters, and these can be a great addition to your collections.
A good method here is to set up a search for your preferred artist – you will then be emailed whenever a potential match is listed. While you should expect to pay a premium for the majority of original goods, there are also plenty of bargains to be snapped up – all you need is a little patience!
Art Auctions
Online art auctions are another great way to get your hands on some quality pieces, but they have often been avoided by new art collectors; there is still a stereotype that such spaces are to be reserved for exclusive, experienced collectors in possession of million-dollar budgets.
With a little research, however, it becomes clear that this is far from the case, with a rich array of online art auctions designed to suit all types of buyers. Top options include:
The Saleroom
The Saleroom is a great place to start – they bring together items that are listed at auctions across the UK and Europe, saving you time and effort, and allowing you to see exactly what is available at any given moment.
This makes it easy to search for your favorite artist, piece, or style, and receive results from across Europe in a matter of moments.
Artnet
Artnet already has a strong reputation for its art knowledge and prowess, and the auction arm – Artnet Auction – follows in a similar fashion.
Focused on contemporary artists, you will have around ten days to bid, ensuring that you bid at least the opening price in order to qualify – this is identical to bidding on eBay.
There are a host of amazing original pieces up for grabs, and searching for your preferred piece is straightforward and stress-free.
Social Media
Social media is now an integral part of our daily lives, and its influence and presence can be felt all across the art world. Many artists are turning to social media to sell their art directly to customers, and this can be an amazing opportunity to connect with artists, discover new pieces, and allow the artist to keep 100% of their sale price.
Discovering new artists through social media can also be a lot of fun – start by heading to one of the online galleries or curators we have discussed above, and choose an artist to explore.
In most cases, they will have links to their social media handles – you can then head straight there to follow them, and keep up with their work. Some artists also hold flash sales or auctions, so following them on social media and keeping up with their work puts you at the front of the line as an artist.
If you find a new artist that you are interested in, don't be afraid to drop them a message expressing your interest – networking is still important in the art world, and now you have the tools and platforms to do this directly, so take full advantage!
Artist Websites
In a similar vein to personal social media, many artists will also have their own website to display and promote their artwork; this is actively encouraged by tutors and teachers at art schools and in professional training courses.
A personal website puts the power back in the hands of the artist; there is no middle man to take a cut of the commission, no gallery to pay and negotiate with, and no issues for the buyer trying to purchase their favorite artwork.
Instead, the artist can display a piece directly on their website, the collector can view it, and then a direct purchase can be made.
This also allows artists to keep all of their profit, and so it is a tempting option that is growing in popularity for artists across the world.
In some cases, the artist may not have a direct online store but may have left their contact details on the site – in these situations, you can get in touch directly with the artist, and ask whether a particular work is for sale.
The transaction can then take place directly through the artist, helping to save time, money, and effort.
In many cases, artists' websites will also offer you a chance to sign up to their mailing list, and this is always a good option.
By being on the mailing list, you will receive regular updates and emails related to the artist, including exclusive opportunities to purchase their pieces; many artists will make a point of offering deals, discounts, or early access to sales for those who are already signed up to their site, as a way of thanking collectors for their loyalty.
Next time you see a piece that you love, take a note of the artist's name and then spend a few minutes running a search for them to see if they have a website.
If they do, sign up for the mailing list, and follow them on social platforms – connections are a crucial part of art collecting, and especially for getting your hands on unique, original pieces.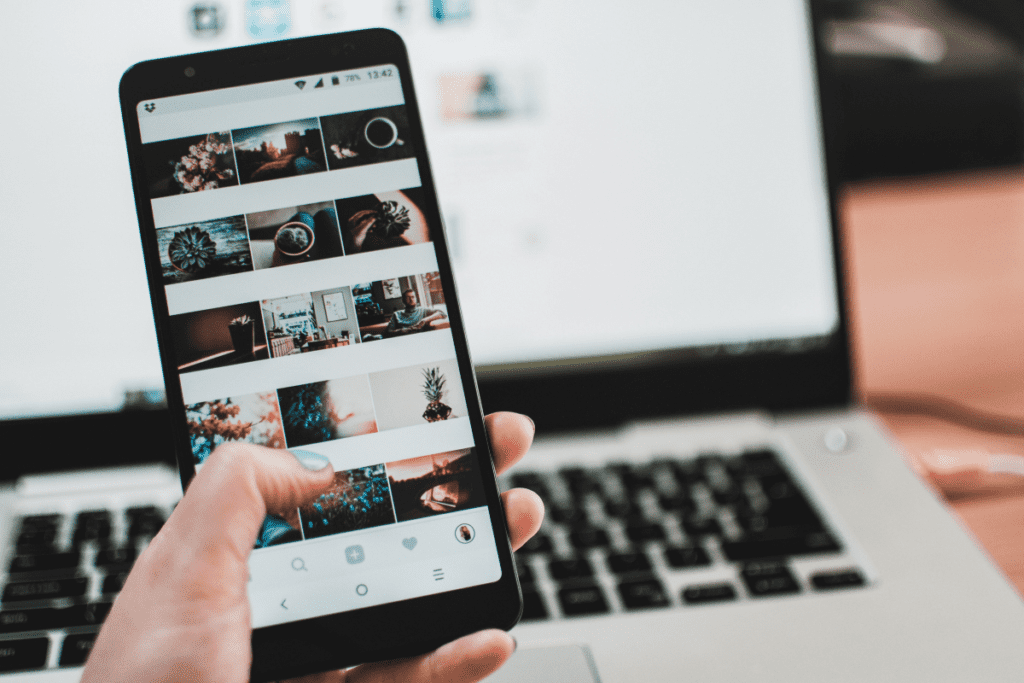 Crowdfunding
Crowdfunding is another area that has been growing in popularity in recent years and is an amazing chance to connect directly with artists and the community on a more personal, meaningful level.
Artists will head to a crowdfunding platform, and they will 'pitch' their idea of concept – this could be illustrations for a new book, an artistic project for a local community, or a series of exclusive, limited edition prints.
Those who are interested then have the chance to make a 'pledge' – essentially, donating a small amount of money in an attempt to reach a total end goal.
If this amount is reached, all those who pledged will usually receive a part of the final project, such as a drawing, print, or other mementos as a thank you.
Being involved in and donating to a Crowdfunding project can not only offer a chance to invest in original artwork, but it also offers a chance to connect with the artist on a deeper level.
You will have a chance to explore and hear their story and understand their motivations for creating a particular piece. You will also be involved in the creation at every step, and this can generate a real emotional investment that makes your final piece more meaningful.
There are a number of crowdfunding sites, and the most popular are:
Kickstarter
Kickstarter is a crowdfunding platform that covers pretty much everything; individuals are asking for pledges for everything from a new pair of shoes to getting through medical school.
The size of the platform means that it is perhaps the most well-known, and this offers a great chance to learn more about some truly interesting projects and artists and make your choice as to who you would prefer to support.
GoFundMe
GoFundMe operates in a very similar manner to Kickstarter; the artist will set a financial goal and offer a 'pitch' to tell you more about their intended project. Once again, the size and popularity of the site means that there are usually plenty of artists and projects to choose from.
The Monster Project
For something a little different, The Monster Project is a good call. Originally a project on Kickstarter, this is a collection of artists, inviting elementary school students from across the nation to draw their own monsters.
These are then interpreted by the artists, using their unique skills, abilities, and techniques, and then taken by the artists back into school, and presented to the children.
This offers an amazing chance to learn more about art techniques, as well as show the children how far their imaginations can take them – the results and reactions are truly priceless!
Final Thoughts
Purchasing an original artwork is a truly wonderful experience and one that can kickstart a brand new love of and appreciation for a particular artist or style.
The days when owning an original was reserved for an elite, wealthy few are long gone, and the rise of the internet has unlocked a whole new world of potential.
With just a few clicks, you can be immersed in a stunning world of art, and your new perfect purchase could be just around the corner – part of the fun is finding out just what that perfect match is.